Sphere India Board is the Administrative Body of Sphere India, with representatives from the member organisations in the General Body.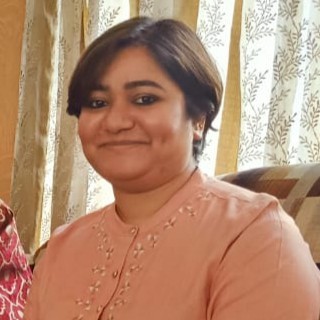 Ms. Lee Macqueen
Chairperson, Sphere India
Senior Program Manager, NCDHR 
Ms. Lee is the incoming Chairperson of Sphere India and is currently serving as a Senior Programme Manager for DRR & Climate Resilience at NCDHR's National Dalit Watch. She has anchored research, advocacy, and field-based actions on inclusive disaster response, relief, and risk reduction. Her work gives primacy to strengthening the governance systems and accountability for greater access to social protection and disaster relief entitlements by the marginalized sections. The concerns of women, children, elderly and people with disability within the marginalised communities remain the focus on assessments and advocacy.

Ms. Lee has authored a study, financed by the EU, titled, 'Equality in Aid' (2013), which is a vital resource towards addressing identity-based inequalities in humanitarian response. As the focal point for the Protection Committee of Sphere India, she has been guiding and supporting our initiatives, the latest being the Protection Sector Handbook and is serving as the Executive Chairperson of Sphere India, with a passion to make social inclusion the nucleus of its interventions by focusing on those generally left behind.

Mr. Jitu Kumar
Treasurer, Sphere India
Lead, Programs, EFICOR
Mr. Jitu Kumar has been working with EFICOR since 1994, having 12 years of work/field experience in urban and rural areas and 15 years of managerial experience. He has studied economic & political science and is a postgraduate in mission and development practice. Mr. Kumar works in community mobilisation, capacity building, implementation, monitoring & evaluation. He has worked in the field at grass root level among the poor communities in various states of India. Presently, Mr. Kumar is positioned as Lead-Programs at EFICOR with areas of experience ranging from leading, designing and implementation of Disaster Emergency Response, DRR and Climate Change adaptation, Food Security, and livelihood promotion. Mr. Kumar has a wide range of field experience in implementing development programmes and is engaged with multi-stakeholders in disaster emergency response in India and implementation of community based adaptation and resilience building programmes in India.

Dr. K.K.Upadhyay
Ex-com Member, Sphere India
Professor, Birla Institute of Management Technology
Dr. K.K. Upadhyay is a widely respected and seasoned development professional, with over 39 plus years of experience across government, not-for-profits, academia and corporate. He has pioneered several innovative and outstanding social enterprises – Safal of Government of India, Aapni Yojana of IIHMR, Bastar Integrated Development Program of Denmark and Health of the Urban Poor for USAID. Dr. Upadhyay has been a pivotal part of the CSR journey in India as a thought leader, practitioner, and former head of the FICCI Aditya Birla CSR Centre for Excellence. Contributed to the sector through several publications and research studies for USAID, UNIFEM and IIED London.
At present Dr. K.K. Upadhyay is Professor and Chairperson Centre for Sustainability and CSR at Birla Institute of Management Technology (BIMTECH). Dr. Upadhyay has been bestowed with many awards and accolades including titles like Sterling 25 (CSR Times), Thought Leader, CSR Leader of India, the CSR Trainer of the Year 2020, Mahatma and Change Maker.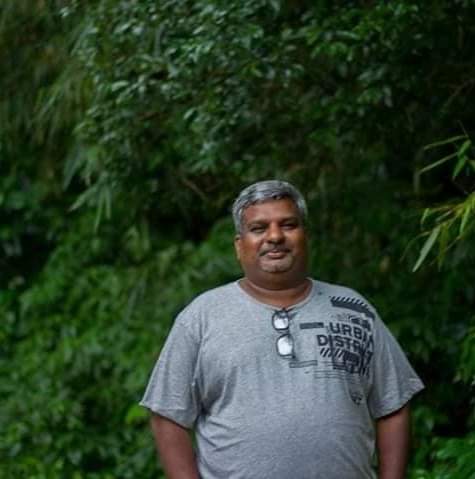 Mr. Ajaykumar VB
Ex-Com Member, Sphere India
Executive Director–RIGHTs
 Mr. Ajay Kumar over years has been working on different aspects of Disaster Risk Reduction since 2004. His prime focus has been on the inclusion of Dalits, Adivasis, children, and other marginalized sections during disaster and post-disaster situations.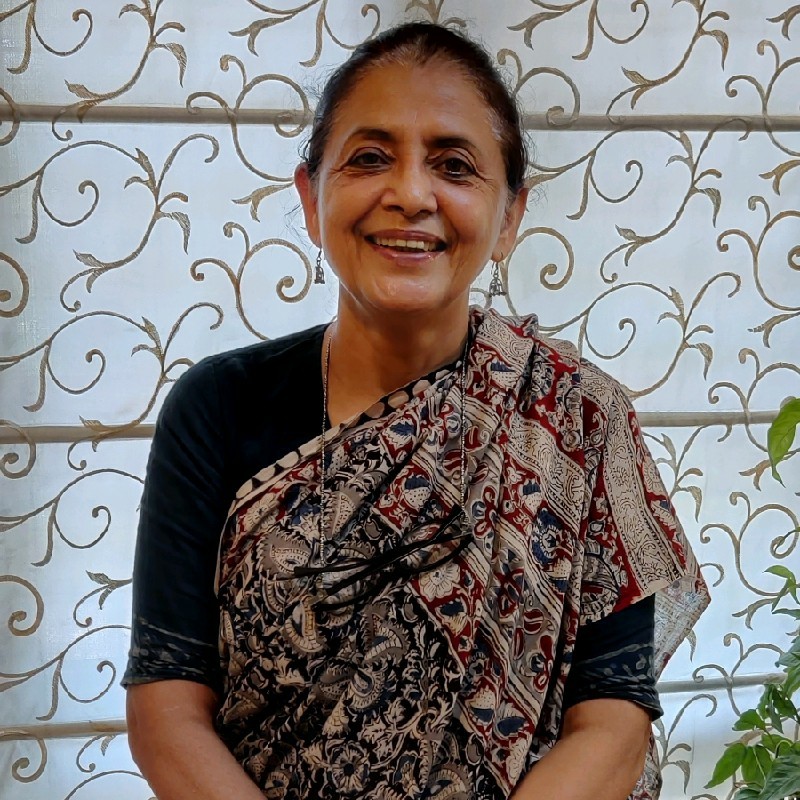 Prof. Amita Singh
Ex-Com Member, Sphere India
President, NAPSIPAG, Centre for Disaster Research
Dr. Amita is former Professor at the Centre for the Study of Law and Governance at JNU. Currently she is member of the International Network for Disaster Studies. In 2017-18, she was also a visiting professor at the American University at Washington DC and later at Harvard. She is recipient of many national and international awards including the 2014 Bangladesh's National Award 'Nawab Bahadur Syed Nawab Ali Chowdhury National Award' in Dhaka. Her other awards in the past includes Delhi's 'Public Service Award', NALSA's 'Social Justice Award', 'Millennium Award for Women in Public Services' and 'e-Governance Award' 2010. Prof. Singh is an ardent campaigner for the habitat rights of nonhuman species and leads the organization called "Walk for Animals and Habitat".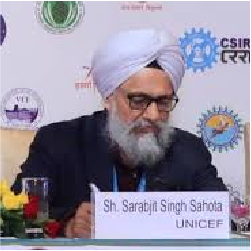 Mr. Sarbjit Singh Sahota
Ex-com Member-Sphere India
UN Representative
Emergency Specialist-Disaster Risk Reduction Section, UNICEF India
Mr Sarabjit Singh has been the UN Representative with Sphere India and is an Emergency Specialist-Disaster Risk Reduction Section at UNICEF India. With over 20 years of professional experience in steering development and humanitarian strategies, he leads organisations, programmes and projects with frontline agencies in the domain of community/social development, humanitarian programme management, capacity development, disaster risk reduction planning, urban planning and design. He has a distinctive combination of competencies in people and programme management, participatory development planning, settlement planning and disaster-resistant construction, emergency response, planning for water and sanitation with practical skill in development diplomacy, organizational development, risk-aware development planning, result-oriented monitoring, evaluation and capacity building of staff, partners and Government counterparts.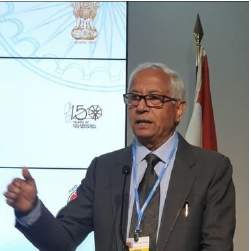 Dr. Vinod K. Sharma
Ex-Comm Member-Sphere India
Senior Faculty, IIPA (Indian Institute of Public Administration), Vice Chairman, Sikkim SDMA, Govt. of Sikkim
Dr. Vinod K. Sharma is a senior faculty for Disaster Management Studies at the Indian Institute of Public Administration, Delhi and is the Executive Vice Chairman of Sikkim State Disaster Management Authority, Government of Sikkim. He presently serves as an individual member representative to Sphere India. He was awarded Ph.D. in Ecology from Banaras Hindu University in 1971. Dr. Vinod has extensive experience of teaching and research in India, Middle East and Northern Africa. He was consultant in a research project at Delaware State College, Dover, USA Dr. Sharma has published more than 72 research papers, written/ edited 10 books and guided a number of Ph.D., M.Phil. and M.Sc. students in various Universities in India and abroad. Prof. Sharma was instrumental in setting up National Centre for Disaster Management in IIPA in 1995 which is now upgraded as National Institute of Disaster Management. Prof. Sharma was Chief of Party of USAID- funded PEER programme for 6 Asian countries from 2003-2006 (India, Nepal Bangladesh, Indonesia, Phillipines and Pakistan).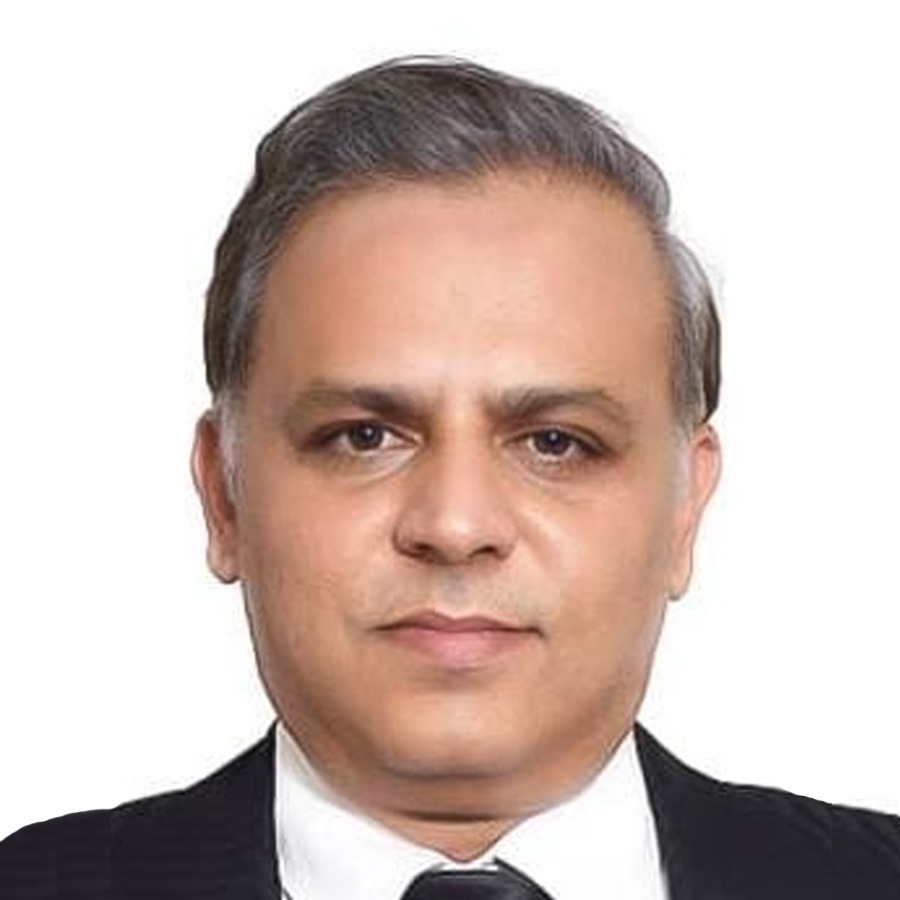 Mr. Vikrant Mahajan
CEO & Secretary, Sphere India
Mr. Mahajan is the CEO of Sphere India. He comes with 24 years of versatile professional experience having worked across sectors with the Government, UN, NGOs, Corporates, Academia, and the Armed Forces. He is a passionate humanitarian and has been on the front line of most disasters in India and the region over nearly two decades. He has also been very active on Global and national policy forums and represents several inter-agency forums and boards of many organizations. He comes with a multi-disciplinary background in Engineering, Public Administration, Organisation Behaviour, and Law. He is a Certified Project Management Professional from PMI, Black Belt Six Sigs. He ma, Master Trainer on CHS, Sphere, and other such standardis an experienced facilitator for consensus building and is passionate about building multi-stakeholder collaboration for a larger impact.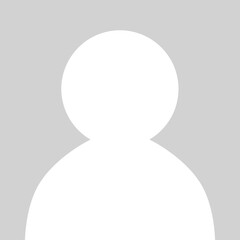 Ms. Debadrita Sengupta
Ex-com Member, Sphere India
Manager-Advocacy, Save the Children
Debadrita holds around 15 years of experience in child rights programming in the DRR, Resilience Building, and Humanitarian arena. Ms. Sengupta also has been a focal point for the State IAG West Bengal for 3 years. She holds a valued experience in leading responses and recovery interventions in several states, ensuring compliance to relevant standards, and is familiar with the external coordination mechanisms and processes. She is currently a member of the Humanitarian Team of Save the Children in India.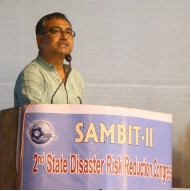 Mr. Aniruddha Dey
Ex-com member, Sphere India
(Chairperson, PRISM)
Dr. Aniruddha has worked as a Senior Research Fellow in the Anthropological Survey of India, Senior Counselor at SOS Children's Villages of India, Senior Research Assistant in the Indian Social Institute, New Delhi, as Project Executive in the Environmental Resource Management (ERM) India, Manager (Environment-R & R) of CESC-ICML. Since 2003, he has worked under various capacities with PRISM, and is currently appointed as the Chairperson at PRISM. His interest areas are Disaster and Climate Change Resilience, Food Security-Safety-Nutrition, Environment Education, WASH, Knowledge Management, Networking, Partnership Management.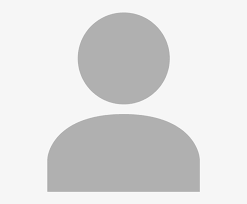 Mr. Dhiraj Kumar
Ex-com member, Sphere India
Country Administrator, Handicap International
Mr. Kumar holds over 20 years of experience working with UN/International NGOs including the World Health Organisation, UNICEF, CARE, and Handicap International. Being well-versed in all aspects of Operations Management of humanitarian and development organizations, he is a veteran in the management of Liaison Offices (NPO) in India with good knowledge of Legal, compliance, and other attributes of the domain. An Innovative, Resourceful, and Performance Driven Logistics & Supply Chain professional with in-depth knowledge of Safety & Security Management at the Country Level and remote project sites. Proficient in Liaison and coordinating internally with Project Staff, Senior Management Team (SMT), Regional & Head Quarter Team and Board Members, Liaison with Government Offices, Ministries, Embassies, strategies management, monitoring and evaluation, team management, Operations, Costing, and business analytics.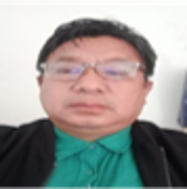 Mr. Chenithung Humtsoe
Ex-com member, Sphere India
Executive Director, Bethesda Youth Welfare Centre, Nagaland
Mr. Humtsoe did his post-graduation in M.A Political Science from University of Delhi. He is a trained professional on Addiction Management studies and Urban Cross-Cultural Communication, International Centre for Urban trainings (ICUT), City Team Ministries, San Jose, CA USA. He also has served the Govt. Of Nagaland as an inspector of Excise but resigned from the job to become an active social worker. Currently he is the IAG Coordinator Nagaland and also the Executive Directive Bethesda Youth Welfare Centre Dimapur Nagaland.​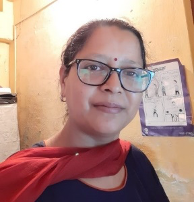 Ms. Kusum Ghildiyal
Ex-com Member, Sphere India
Secretary, SEAD, Uttarakhand-IAG, Uttarakhand
Ms. Ghildiyal holds 25 years of experience in rural development sector in Uttarakhand with intensive focus on women, children in emergencies, health literacy, livelihood and natural resource management. She has been associated with the Society for Environment and Development since 1999 and state convener of IAG since 2011. She is playing a crucial role in strengthening GO-NGO coordination in her state for better COVID and other emergencies response.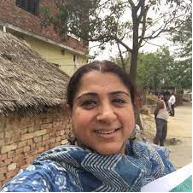 Ms. Anu Puri
Ex-com member, Sphere India
Individual Member
Ms. Anu is a Humanitarian Action and Disaster Risk Resilience Specialist comes with 18 years of experience in Programme Management and Social Change during natural disasters, conflicts and disease epidemics. This includes 14 years with UNICEF across different countries including India, Bangladesh, South Sudan and USA. Before joining development sector, she coordinated EU and USAID projects and worked on global brands (HBO, Nestle and Revised National TB Programme) with leading advertising agencies of India such as TBWA-Anthem, McCANN Erickson and BBDO. She holds a master degree in Psychotherapy and Counselling; and currently pursuing online Master in Public Health from London School of Hygiene and Tropical Medicine and Systems thinking in Public Health from Johns Hopkins University.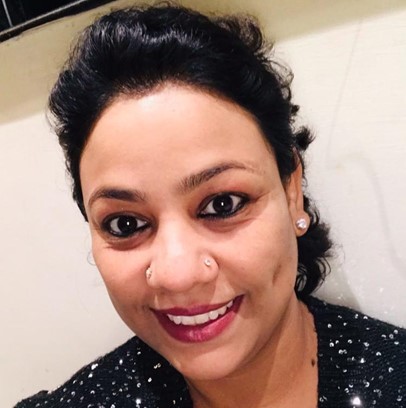 Dr. Punita Kumar
Ex-Com Member-Sphere India
Program Coordinator, State Health Resource Centre, Raipur, IAG Chhattisgarh
Punita Kumar is a public health researcher and activist involved in Climate change and Human health through community engagement, research & studies influencing the policymakers and policies to strengthen the Public Health System in Chhattisgarh. He is a psychiatric social worker who also studied public health management. Working in the State Health Resource Center, Raipur (Technical Capacity Unit for the Ministry of Health and Family Welfare, Govt. of Chhattisgarh), he takes the lead on Climate Change and Human Health (technical cell) for the Chhattisgarh National Program of Climate Change and Human Health. Mr. Kumar is also  IAG convenor of Chhattisgarh since 2021 and has been associated with Chhattisgarh IAG since 2018.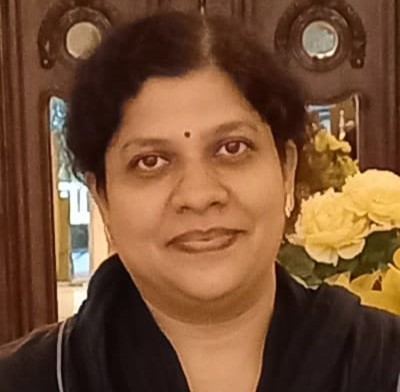 Ms. Bharati Chakra
Ex-Com Member-Sphere India
Joint Director, HelpAge India
IAG Odisha
Currently, Bharati Chakra is Joint Director of HelpAge India and State Head- of Odisha for the State Program of HelpAge India. She holds a postgraduate degree in Rural Development and began her journey in the development sector with Super Cyclone Response Program in 2000 in Jagatsinghpur District. In the last two decades, she has worked with organizations like ActionAid India, Vasundhara, and Save the Children and is currently with HelpAge India withholding multiple positions. In these two decades of serving in the development sector in Odisha, she had the privilege to work on various thematic issues ranging from women's rights, child rights – right to education and right to protection, climate change, and community forestry (with a focus on forest rights), rights of migrant workmen, rights of persons with disability, rights of senior citizens and also disaster response in the state and played an active role in disaster response in Odisha since 2000 in various roles in her respective organizations. She is currently the vice-chairperson of "The Inter-Agency Group on disaster response" in Odisha. She has represented her organization in various national and international forums on thematic issues. Since January 2015 (over 6 years), she is associated with HelpAge India and is dedicatedly to working for issues of senior citizens in Odisha. She has been part of the drafting committee of "State Policy for Senior Citizens – 2016, Odisha".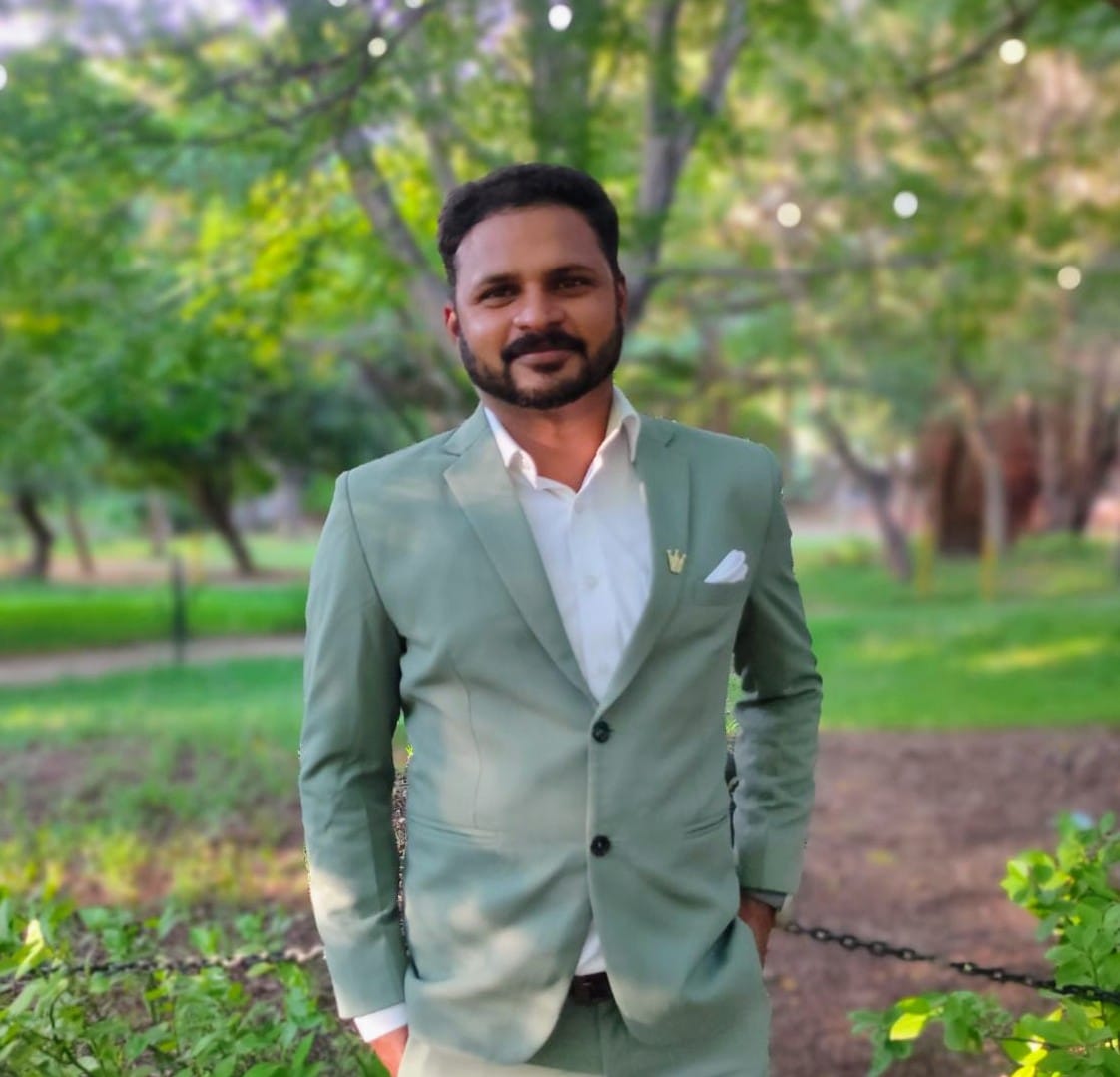 Mr. Marshal Kumar
Ex-Com Member-Sphere India
Deputy Manager, CSR, HCL Foundation
Mr. Marshal Kumar is a specialist worker in Urban Poor Community development, Environment and Disaster Risk reduction. He is currently serves as Deputy Manager with HCL Foundation- CSR arm of HCL Technologies Ltd. He has been instrumental in setting of HCL Uday operations in Chennai and Madurai in different capacities to bring the development agenda and Sustainable community interventions through Corporate Social Responsibility. Over 10 years of professional experience in the Field of Social Work, teaching, training, Disaster Risk Reduction and NGOs and INGOs management, and. Prior to his tenure in HCL Foundation, he has worked as Assistant Professor in DRBCCC Hindu College and Loyola College, Chennai in the field of Social Work.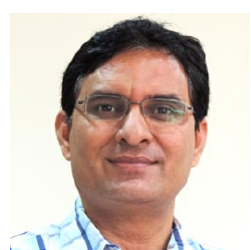 Mr. Mohammed Asif
Outgoing Chairperson, Sphere India
Executive Director, Plan India
Mr. Mohammed Asif is the Ex-Chairperson of Sphere India, and an existing executive Committee member. He is the Executive Director, Plan International (India Chapter). Over the past decade, he has ensured the successful implementation of over 500 development projects across India, with an aggregate budget of USD 250 million in partnership with more than 100 grassroots NGOs. Among other successes, the Saksham project for youth economic empowerment has transformed the lives of over 80,000 young women and men. He has been an active member of several working groups within Plan International and is the global Chair of Plan's National Office Programme Directors Network. Prior to Plan India, Asif served with ActionAid International India and the Indian Social Institute.